by

On Sept. 11, 1843 Sophie Marie Luise HUMBKE was the third and final child born to the family of Johann and Mary SCHNEPEL of house #38 in the village of Dohren, Windheim District, Germany. She was baptised at the Dohren Church 3 days later and would spend her childhood in Dohren  a village of a few hundred, with her older brother Ernst Friedrich Conrad b. June 15, 1814 and an older sister Auguste Wilhelmine Luise b. on Mar. 1, 1867.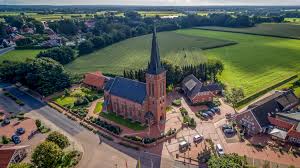 There is little information about her brother, other than that he would marry on Sep 2 1868 to Catherine Lisette Dorette Busching and passed away on Oct. 12, 1906. Even less is known of her sister Auguste.
RELIGON
By 1750 Lutheran, along with other reform churches, struggled against the Pope and Catholicism. They were to eventually became the  Evangelisch Church that was most common in the Windheim District. Religion was extremely important and deeply affected the life of all members of the community.
When the Humbkes had settled in Iowa, USA around 1999 Sophie Marie Luise's husband, son and son-in-law played a major role in the building of a German Lutheran Church. The land and cemetery, on which a modern Lutheran Church now stand, was donated by Ernest Sr., Sophie Marie Luise's first born son.  He in turn, at his death in 1947, gave half of his land in Canada to the Megido Mission Church of New York, USA. Sophie Marie Luis also bequeathed money to the German Lutheran Church of British Columbia upon her death in 1930.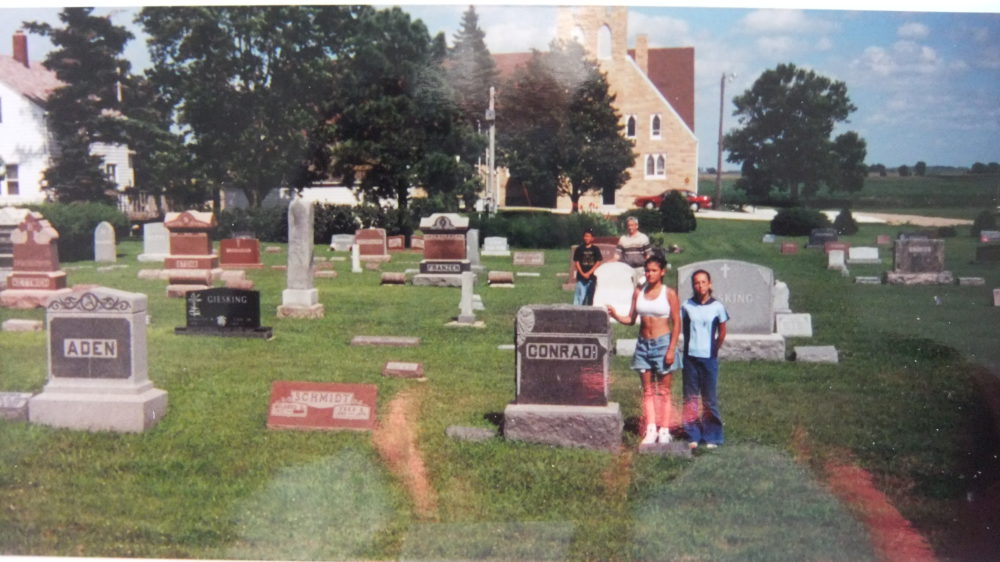 At that time, after the families had built necessary living quarters for humans and animals, the next building to be built was a church. By the time they got to Canada in 1902, that had changed and they built the New Berlin one room school as a school, community center and church on Sundays.
A WOMEN'S PEASANT'S STATUS
From 1600 to 1900 life was extremely difficult for women and it is estimated by some historians that a women's life during this period was twice as hard as that of a man.  Women worked nearly constantly year around and were in a state of pregnancy or recovering from giving birth or miscarriage.
"On average, a women experienced five to seven successful   pregnancies (i.e. those producing a live child) every two and one-half years, up the age of 38 to 40." QUOTE p. 115  OUR DAILY BREAD. 
In the four generations of our grandparents going back to this period the average life span (barring accidental deaths) of 6 men was 73 years. The average lifespan of 8 women was 71 years.
"It was not surprising that women aged more rapidly than men. The life of the Hausvater (man) was hard, but that of the Hausmutter was doubly so. A man's work required bursts of extreme strength and effort, but usually was punctuated with periods of inactivity or even leisure. The woman's life was one of never-ending labor in her every waking moment: cooking three meals over an open hearth, baking, tending the children, hauling water from the village well, feeding any animals, milking a cow or a goat, sowing and weeding vegetables in the family plot, washing and mending the clothes and keeping the house. In the eighteenth century, it became more common to keep horses and oxen in stalls instead of pastures, and it was generally the wife's job to walk to the family pots, gather the clover or hay and haul it to the animals' stalls."      QUOTE p. 114  OUR DAILY BREAD.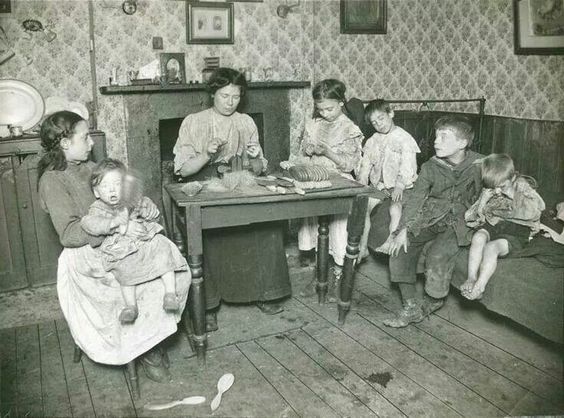 There is a longer detailed read about education (translated from German) at <https://translate.google.ca/translate?hl=en&sl=de&u=http://www.remme-dohren.de/Chronik-doc/06.Schule_Dohren.doc&prev=search>. The Doren in this article is 100 or so miles West of the Doren Village where Luise spent her childhood and youth, but I believe it describes most of what was happening educationally in all villages of the region.          
Daily Life in German Villages 1500 to 1900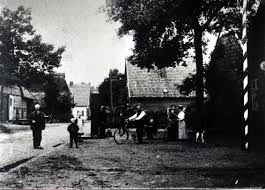 Life for our HUMBKE and SCHNEPEL ancestors in the early German villages of Windheim and Dohren was largely influenced by religion, wars and their status as peasant farmers. The resulting hardships were the primary causes of a mass immigration of German peasants to the new world for freedom and the opportunity for a better life. Their status as peasant farmers and  and wars were the biggest influencers and saw the greatest changes in North America. The church was just as strong in their life and the first public, shared facility to be built until the early 1900's.
Luise was the mother and matriarcal leader who played the most critical role in the successful establishment of descendants in North America and further.
For the best and easiest description of Governance; Law and Order; Marriage and Inheritance; Family Roles and Relationships; Work; The Village Year; and Emigration during this period I recommend "OUR DAILY BREAD" German Village Life, 1500-1850 by Tev Scheer It is a historical fiction that is based on facts and historical documents, yet tells the story of the fictional Mann family in an easy-to-read format for the average reader.
You can either get the book from you library or purchase it online from Amazon in the USA  for $19.95USA by clicking on: OUR DAILY BREAD
I bought my copy from USA Amazon as, in the order, I wanted additional books that were not available from Amazon Canada. .
For ordering on Amazon Canada click on this OUR DAILY BREAD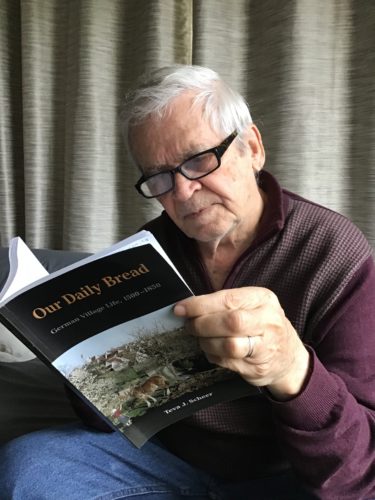 Further information is given in the Review under the title on this website.
Please be aware that if you purchase this book or any other product on Amazon as a result of entering the Amazon website in this manner I will receive a reimbursement from Amazon known as Affiliate Marketing Income. Your support is appreciated and help me to continue with researching the families mentioned on this website. Thank you. 
THE MATERNAL ANCESTORS – MOTHERS, GRANDMOTHERS & GREAT-GRANDMOTHERS
of Sophie Marie Louise (SCHNEPEL) HUMBKE                                                              b. 11SEP1843 Dohren 38  c. (christening/baptism) 24SEP1843                                m. 27OCT1867 Windheim 57 to Ernst Dietrich Chrisitian HUMBKE (Jr)            d. 24NOV1930 age 87 -Wetaskiwin City Cemetery, Alberta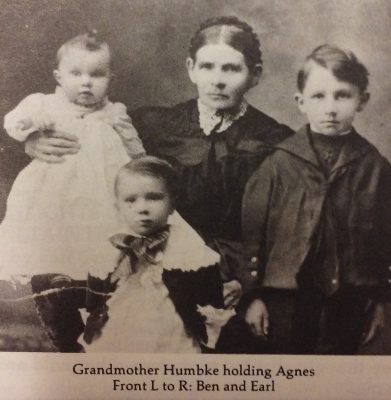 Mother: Marie Louise Elisabeth(KAELKE) SCHNEPEL                                                b. 15JAN1814 Dohren 34 c. 19JAN1814 Dohren                                                                  m. 24DEC1833 Dohern 38 to Johan Friedrich Konrad SCHNEPEL                            d. 04AUG1874 age 60 Dohren 38
Grandmother: Catharine Louise (WIEGMAN) KAELKE                                            b. 08OCT1783 Diersdorf, Huddesdorf, Hanover                                                              m. 06DEC1807 to Conrad Diedrich KAELKE at Hanover, Prussia                            d. 03DEC 1860 age 77
Great Grandmother: Ann Catherine Elizabeth (EHLERDING) WIECHMAN    b. 28NOV1749 Dohren 9 c. 30NOV1749 Dohren                                                              m. 28NOV1776 to Carl Henrich WIECHMAN at Hanover, Prussia                        d. 31JAN1821 age 72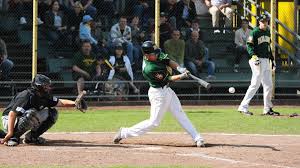 Dohren is a small village (1,000 pop.)  immediately North of  the village of Windeheim (1,500 pop.), both of which are on the West side of the Weser River (200  miles West of Berlin). The main occupation has always been farming and the Doren's Wild Farmers play in the Germany's major baseball league. Be sure to attend a game if you are ever in Dohren in the summertime.
So for at least 8 generations back from me, all I could find was farmers. In our family, I was the first male (followed by  5 brothers) to take up  different occupations than being a farmer. It has reminded me that an entrepreneur is closest to being a farmer in my mind and in that sense I believe I still have the characteristics and outlook of a farmer. I have come to value and appreciate my farming ancestors very much.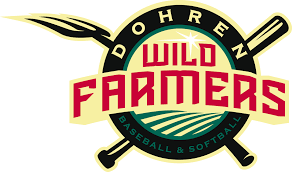 THE DESCENDANT CHILDREN
[The two reasons I have yet to write more about her grandchildren, great-grandchildren and great-great-grandchildren is because of either lack of interest, the reluctance to share information or growing concerns for privacy. I fully intend to write about her grandchildren in Canada and the United States next, but will limit my time to creating an accurate family tree for subsequent generations, other than my own family.
That being said, as I find myself aging I become more concerned with writing about the past from what I believe to be the truth than being concerned about issues of privacy, liability and hurt feelings. My ancestors and descendants are not responsible for what I write – I am]
Ernst Dietrich Friedrich HUMBKE Sr.                                                                                b. 30OCT1867 Windheim 57  c. 17NOV1867 Windheim 57                                      m. 22MAY1902 to Maria Louise Sophie Lisette (WESTENFELD) HUMBKE        d. 26SEP1947  age 80 Farm Home, Wetaskiwin City Cemetery
Katharine Sophie Maria (HUMBKE) CONRADI                                                              b. 17OCT1869 Dohren 38  c. 31OCT1869 Dohren 38                                confirmation 08JUL 1883  Dohren Schule                                                                      m. 25SEP1891 Wellsburg, Iowa to Heinrich Wilhelm CONRADI                              d. 06NOV1951 Titonka, Iowa burial 09NOV1951 Immanuel Lutheran Cemetery, Woden, Iowa.
Sophie Wilhelmine Louise HUMBKE                                                                                b. 30AUG1872 Windheim 57  c. 22SEP1872                                                                  d. 04NOV1872 Windheim 57  Age 2 months and 2 days.
Sophie Luise HUMBKE                                                                                                              b. 03OCT1873 Windheim 57  c 19OCT1873 Windheim 57                                              c. 13FEB1878 Windheim 57  Age 4 years and 133 days.
Louise Wilhelmine Marie "Minna" (HUMBKE) CALLIES                                        b. 17JUN1876 Windheim 57  c. 09JUL1876 Windheim 57                                            m. 19JAN1898 Kossuth, Iowa to Charles "Carl" Ludvig CALLIES                            d. 09SEP1961 Wetaskiwin  Age 85 Burial 11SEP1961 Wetaskiwin City Cemetery.
Marie "Mary" Louise Lisette (HUMBKE) GEORGE                                                       b. 01APR1979 Windheim 57  c. 27APR1879                                                                    m. 08JUN1903 Wetaskiwin to Joseph Henry GEORGE                                                  d. 08JUN1957 Age 78 Wetaskiwin City Cemetery
Dietrich "Dick" Friedrich Ernst HUMBKE                                                                        b. 21FEB1882 Windheim 57.  c. 12MAR1882 Windheim 57.                                        m. 24APR1907 Wetaskiwin Swedish Lutheran Church to Hulda Elizabeth (WICKLAND) HUMBKE.                                                                                                          d. 01JAN1968 Wetaskiwin Age 86. Burial 06JAN1968 Wetaskiwin City Cemetery.
Alwine Marie Sophie Louise (HUMBKE) FONTAINE                                                    b. 14APR1885 White Lake, South Dakota.  Confirmation 01APR1900 Rural Immanuel Lutheran Church, Titonka, Iowa.                                                                    m. 20DEC1905 Wetaskiwin Swedish Lutheran Church to Delphinius FONTAINE.                                                                                                                                      d. 07MAY1955 Wetaskiwin Age 70. Burial Wetaskiwin City Cemetery.
Emma Marie (HUMBKE) HARRIS                                                                                        b. 29JAN1890 White Lake, South Dakota.                                                                          m. 14FEB1912 Wetaskiwin to William Ernest Harris.                                                     d. 11JUL1978 Wetaskiwin Age 88. Burial Wetaskiwin City Cemetery.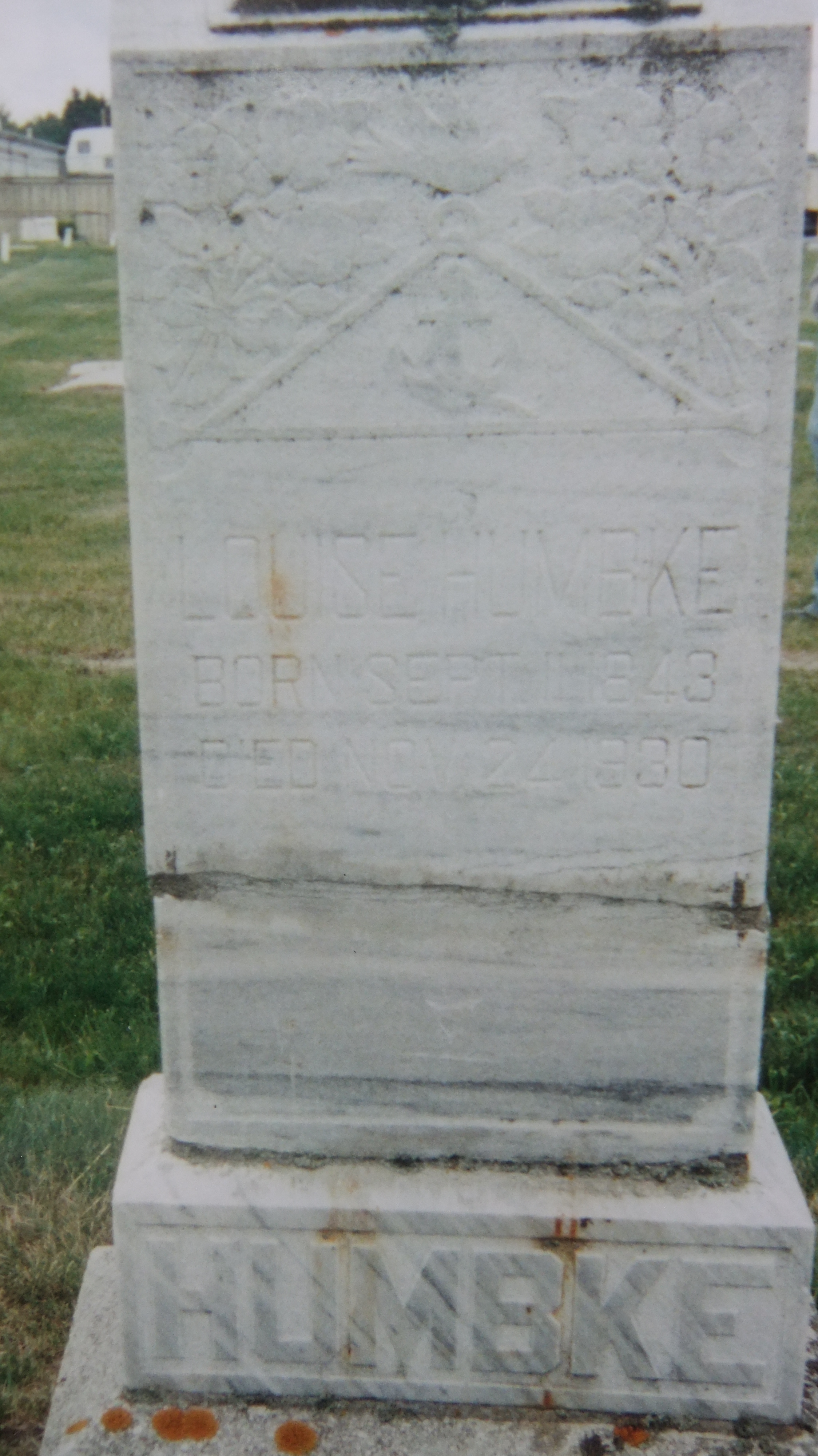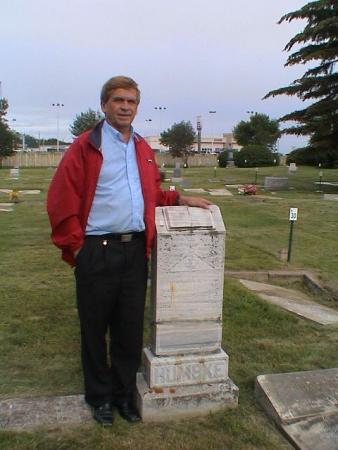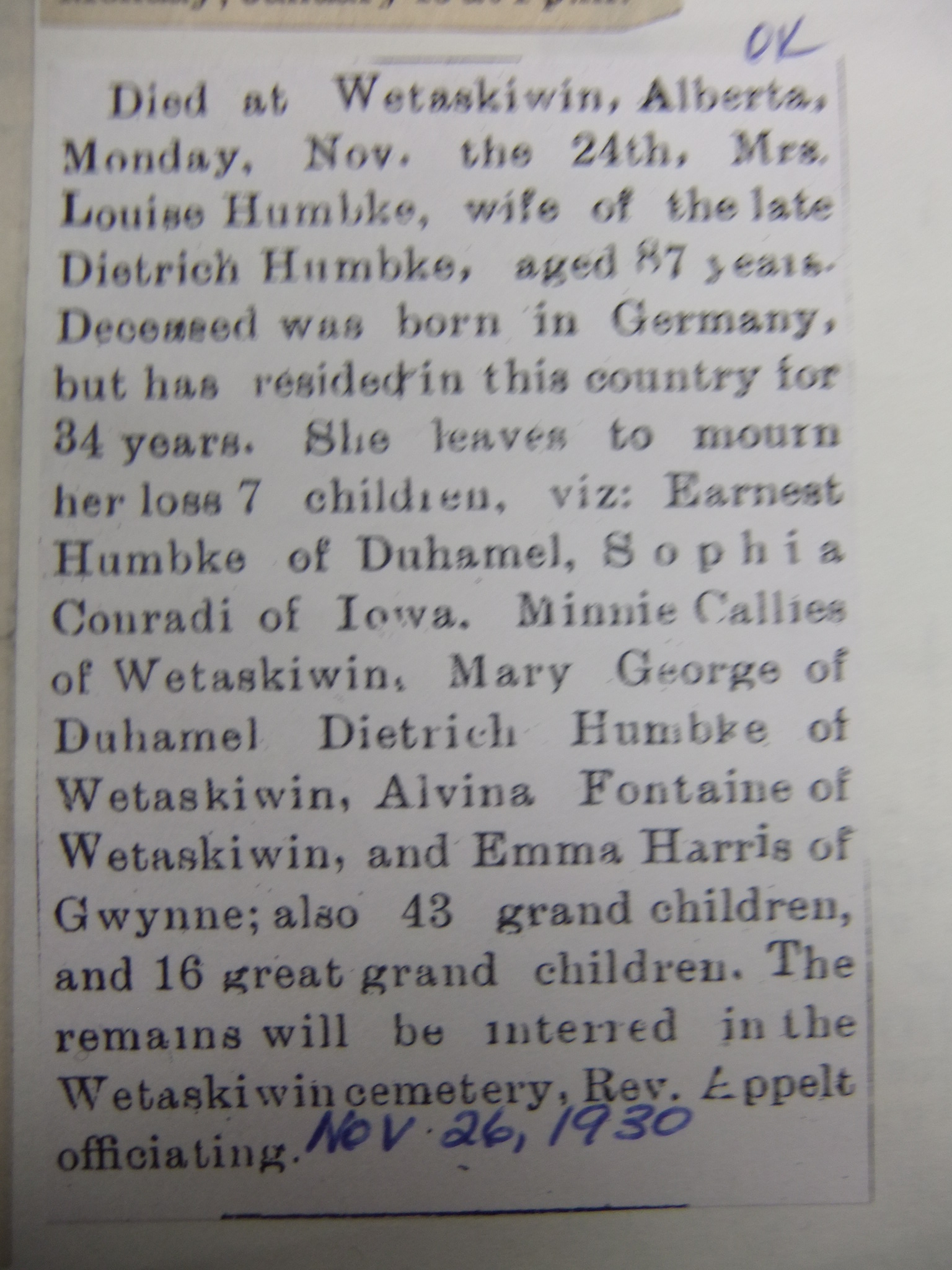 Grand Ma Humbke had also lost 2 more children while in Germany: Sophie Wilhelmine Louise at 2 months and Sophie Luise at 4 years.  At the time of her passing she had 43 Grandchildren and 16 Great-Grand Children (which would multiply many times over in the years to come). The number of Great;  Great-Great; and Great-Great-Great-Grand children has yet to be counted. Louise would have spent 40 years of her life as a peasant farmer's wife in Germany; 7 years as a homesteaders wife in South Dakota; 29 years as a widow farmer 14 miles West of Wetaskiwin, Alberta. At 87 she would  outlive all previous grandparents and her children except for her youngest daughter Emma.
Sept. 11, 2018 would have been her 175 birthday and her faith would have her smiling down on us all from above.
For more information on the life of Sophie Marie Louise (SCHNEPEL) HUMBKE, read Blog #6.
(PLEASE CLICK ON THE BLOG # ON THE TITLE AT THE TOP TO OPEN A COMMENT BOX BELOW)






by